Custom Built Aquariums
If you're looking for a Custom Built Aquarium, let us discuss the possibilities. Whether its for your home or office, an aquarium to suit your decor and tastes will add a unique focal point to any space.  Our aquarium Architect can work with you to develop a custom fish tank to suit your requirements. We work with existing spaces, as well as new dwellings in preparation for the build.
We focus on high quality, custom-built aquariums and work closely with each Client, installing Marine (saltwater) and Freshwater setups. We have a large variety of sizes, finishes and designs to cater for differing needs and budgets.
Aquarium Rentals
A fish tank can make a wonderful addition to almost any interior: a great investment for reception areas, offices and customer waiting areas, residential lounges, studies and dining rooms can all benefit from the appeal which a well-maintained tank can bring. Unfortunately, caring for fish successfully can be a challenge: not only are there the initial start-up costs to consider there are also the on-going maintenance charges to take into account, as well as the time and expertise needed to keep the tank in good condition and the fish in optimal health. Thus, wouldn't it be great to be able to enjoy a tank without the need for all the hassle and additional work? That's where we come in. We provide you with premium aquarium rentals Canberra wide to homes and businesses.
We take the hard work out of Canberra aquarium maintenance
When you use us for your aquarium installation and maintenance, all you have to worry about is deciding on how you want your fixture to look! We offer a wide selection of aquarium shapes, sizes and themes: whether you fancy a small, two-foot tank with a reef theme, or a monster six-foot tank populated by fresh water fish, we can design and deliver what you're looking for. So the entire aquarium, including the surround, can be coordinated to blend with the style and palette of your interior and with years of experience behind us, we are able to create an aquarium suitable for almost any location.
Leave the hard work up to us!
Once your aquarium is installed, there's no need to do anything except admire it because our experienced, knowledgeable team are able to take care of everything from initial set-up, right through to on-going feeding, cleaning and maintenance. However, if you develop a problem with your tank or are concerned about the well-being of any of its inhabitants, just give us a call and we will come out promptly to resolve the issue. Enjoy all the pleasure of being an aquarium owner without the worry and work!
No up-front costs, just a single weekly fee
When you rent an aquarium from us, there's no capital outlay or need to buy in fish food or gravel: we provide absolutely everything needed to keep your aquarium running well for a single weekly fee. If you like the idea of an impressive aquarium gracing your lounge or office, give us a call and let us make your fish-keeping dream a stunning reality!
Pricing for aquarium rentals
Canberra aquarium offers rental and maintenance packages which range from $240 to $350 per month – all-inclusive and the advantages of using our services are well documented here.
Moreover, our personalised service is the key to our success, we gauge individual needs and determine the most suitable options for you.
Thus, we supply your aquarium, install it and return regularly to properly service it and keep it looking at its best – all for the fixed monthly fee.
Additionally, if you need us between regular services, we remain on call at any time – all included within your monthly fee.
Feeding and lights can be automated so you and your staff do not need to do a thing!
We are available upon request to visit your premises to discuss your requirements further. That also gives us the opportunity to assess the practicality and logistics of where you plan to locate an aquarium. We provide with various shapes and sizes.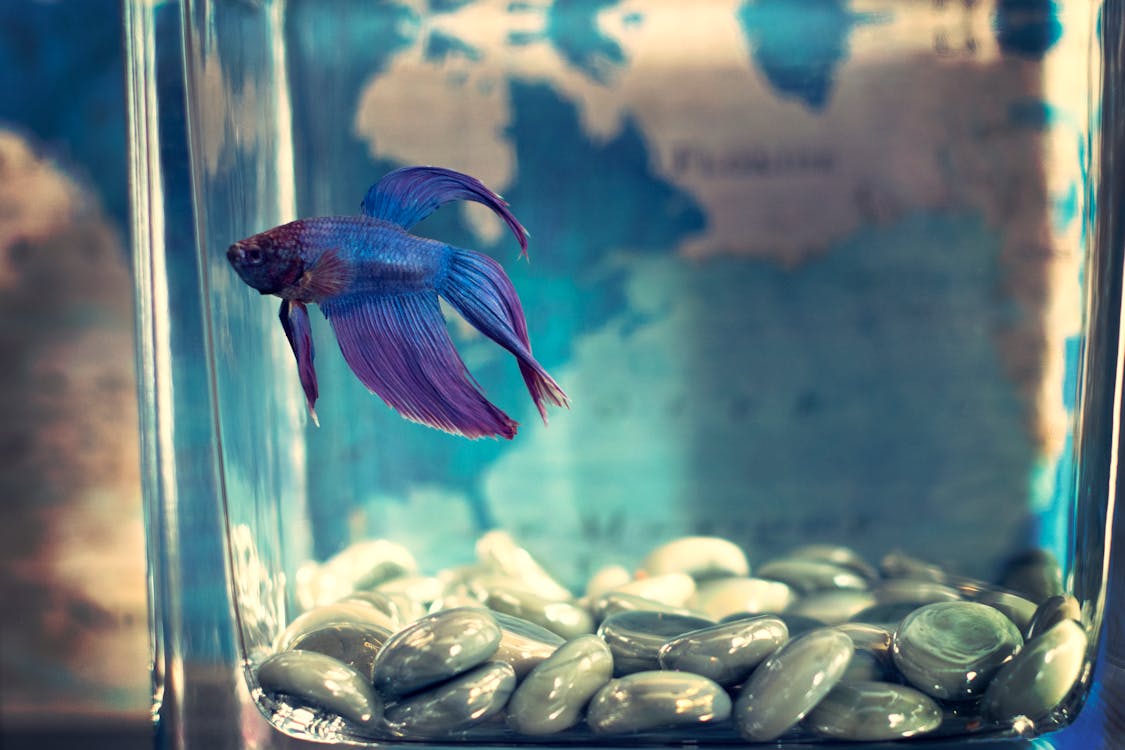 Monthly packages include:
Specific advice on which aquarium best suits your needs
Free delivery and professional set up of your aquarium
Top-quality fish and plants – replacements provided as needed
All fish food and supplements as needed
Fortnightly maintenance by our friendly aquarists
Free helpline and 24 hr callout support
No hidden costs
The benefits of an aquarium rentals in your business or home:
Aquariums will have a therapeutic effect, their presence creates a more inspirational and positive environment thus helping to naturally relieve everyday pressures and in turn enhance morale.
Although subtle, these effects provide the perfect backdrop for conducting business, giving off an air of professionalism and helping clients to feel more relaxed.
For example, a beautifully maintained aquarium in a Medical Centre can take a patients' attention away from other stressful thoughts and in turn positively impact on your dealings with more relaxed clients.
Call or e-mail today for a free quote.
Commonly asked questions: